Newborn Baby Photographers Baton Rouge, Louisiana!
Here at the BestBabyPhotographer.com, our goal is to find you some of the best newborn photographers in Baton Rouge Louisiana! We do this so you won't have to visit an endless numbers of websites and fill out dozens of inquiry forms to find your perfect photographer. In short, your time is extremely valuable and we are here to help you find some of the best newborn baby photographers in East Baton Rouge Parish!
Please find our top picks for some of the Best Newborn Baby Photographers serving Baton Rouge, Louisiana!
Cherilyn Haines Photography
Baton Rouge, Louisiana Fine Art Maternity, Newborn, and Baby Photographer.
---
Baton Rouge, Louisiana
Baton Rouge is a city on the Mississippi River, and the capital of Louisiana. Antebellum landmarks include the castle-like Old Louisiana State Capitol, now a museum, and Magnolia Mound Plantation, with its French Creole house. LSU Rural Life Museum is a complex of refurbished buildings illustrating 18th- and 19th-century life. On the river, the USS Kidd is a retired WWII destroyer that is now a museum.(Google)
Things to do in Baton Rouge, Louisiana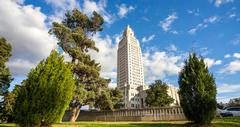 25 Best Things to Do in Baton Rouge, Louisiana
The capital city of Louisiana, Baton Rouge is home to great museums, unique attractions, wedding venues and outstanding restaurants. Watch a game at the LSU Tiger Stadium, visit the LSU Museum of Art, and see a planetarium show at the Louisiana Art & Science Museum. Best historic things to do in Baton Rouge include the LSU Rural Life Museum, USS Kidd and the Old Arsenal Museum.
Proudly Serving Baton Rouge, Louisiana
Proudly serving Baton Rouge, Louisiana, East Baton Rouge Parish and these beautiful neighborhoods; 14th St, Acadian Place, Afton Oaks, Arbor Walk, Archives, Ascot, Aubin Court, Avalon, Azalea Lakes, Azalea Park, Banyan Trace, Baringer Foreman, Bayou Fountain, Beau Pre, Beauregard Town, Belfair East, Belfontaine, Bellacosa, Bellrose, Ben Hur Rd, Berkley Hills, Bernard Terrace, Bienville Towers, Biltmore, Bluebonnet Highlands, Blvd De Province, Bocage, Boganvilla Estates, Bonair, Bon Dickey Dr, Boo Town, Boyd Ave, Brentwood, Briar Place, Brickstone, Brightside, Bright Side, Bristol Place, Broadmoor, Bromley & The Park, Brookstown, Broussard Rd, Brownfields, Brownsfield, Burbank, Cadav – Banks, Cal Rd, Camden Lake, Camellia Trace Dr, Camelot, Canterbury House, Capital Heights, Capitol City, Carmel Acres, Carriagewood Estates, Carrington Place, Castle Ridge/Homestead, Cedarcrest, Central Blackwater, Centurion Place, Charington-Worthington, Charles – N Foster, Chateau Dijon, Choctaw, Cimmaron, Citiscape, City Park/Hillsdale, Clara Court, Cloverhill, Cobblestone at Essen, College Drive Heights, College Hills, College Town, Comite Central, Comite Estates, Comite Hills West, Concord/Stratford/MossSid, Contour/Old Hammond, Convention St, Coquille Place, Country Club Estates, Country Club View, Country Club West, Country Manor, Coursey, Cypress Point, Dame-Tech-Post, Dawson Commons/Quail, Deer Lake, Delphine, Delta College, Dixie, Dort St, Drusilla Old Hammond, Eastgate, Eastland, East Riveroaks, Easy Town, Eaton Place Square, Elderly, Care Services, Elliot Road, Elliott's Meadow, Elm Dr, Elvin Dr, E Pawn Ave, Essen Lane/Inneswold, Evergreen, Fairfields, Fair Oaks, Fairwood Estates, Fairwood Village, Ferrel, Finn Way, Five Oaks, Flower Streets, Forest Creek, Foxcroft, Garden District, Garder, Gate House, General Prentiss Ave, Ghosttown, Gibbens Road, Glen Oaks, Goodwood Homesites, Goodwood Villa, Government St, Great Smokey, Green Trails, Greenwell Forest, Greenwell Springs, Greenwood, Gus Young, Hampton Village Estates, Heritage Estates, Hermitage, Hickory Ridge, Hidden Ridge, Highland Bluff, Highland Creek,, Highland Greens, Highland Lakes, Highland Oaks, Highland Plantation,,, Highland Ridge, Highland Shadows, Highland – Terrace, Highland Trace,,, Highpoint, High Woods, Hollywood/Lorraine, Homewood, Hoo Shoo Too Lakes, Hoo Shoo Too Rd, Hoo Shoo Too Road, Horseshoe Bend, Hunter's Glen, Hunters Lake, Hunters Trace, Hunters Trails, Huntley Place, Iberville Terrace, IEJT, Industriplex, Jackson Park, Jamestown Square, Jefferson, Jennifer Jean Dr, Joor Road, Kenilworth, Kingcrest Pkwy, Kings Hill, Kingston Estates, Lac Cache, Lafitte Hill, Lake at White Oak, Lake Calais, Lake Crest, Lake Park, Lake Plaza, Lakes-Anselmo/Myrtle Bluff, Lakes at Bluebonnet, Lakes at Highland, Lakes at Jamestown, Lakes at Magnolia Trace, Lakes at Stone Gate, Lakeshore, Lakeside, Lake View, La Louisiane, Laurel Estates, Laurel Lakes, Lazy Lake Dr / More, Lemonwood, Lexington Estates, Lexington Park, Lila Street, Lirocchi, Live Oaks, Lobdell, Long Farm, Longwood Court, Louisiana, Magellan Place, Magnolia Pointe, Magnolia Woods, Main Street, Mallard Crossing, Mallard Lakes, Manchac Bridge, Maple Leaf, Marsden, Marwede Place, Mary, Mayfair, Mayfield North, Meadowdale, Melrose East, Melrose Place, Meridian, Merrydale, Mid-City, Mid City North, Millbrook, Millerville, Mil Sci South, MINP, Monte Vista, Monticello, Morgan Place West, Morning Glen / Audubon Terrace, Moss Side, Muriel Crossing, Myrtle Grove, Myrtle Walk, New Forest Heights, Nicholson Lakes, N Oak Hills, North Baton Rouge, North Gate LSU, North Street Park, Nottinghill, Oak Forest Ave, Oak Hills Crossing, Oak Hills Place, Oak Ridge Estates, Oak Villa Estates, Ogden Park, Old Goodwood, Old Hammond Square, Old South Village, Old Woodland, Ole O'Neal, O'Neal Lane, O'Neal Park, O'Neal Place, Oneal Rd, Ozark, Palm Hills, Parkland Terrace, Parkview Oaks, Parkview Point, Pecan Creek, Pelican Lakes, Perkin Place Townhouse, Petroleum Dr, Pine Square, Pin Oak, Plank Rd, Plantation Trace, Plaza Americana, Pleasant Ridge, Poets Corner, Pointe Marie, Pollard Estates, Preserve at Harveston, Province Dubois, Quailhollow, Quida Mae, Rambling Oaks, Red Oak, Red stick Drive, Rio Drive, Riverbend, Riverdale, Riverview, Rolling Meadow, Rose Hill, Round Oak, Rouzan, Runnymede, Rushmore, Santa Rosa Subdivision, Scotlandville, SE Perkins, Shada, Shadowbrook, Shadows at White Oak, Shamrock, Sharon Hills, S Harrells Ferry, Shenandoah Estates,,Shenandoah Hills, Shenandoah North, Shenandoah Park, Shenandoah Square, Sherwood, Siegen, Silver Sand, S Mall Dr – Honroe Ln, Southdowns, Southern Heights, South River Oaks, Spanish Town, Sparkle/Summers/Sullivan, Stanford Place, State University, Stevendale, St. James/Courtland Place, Stonegate Court, Strohmberg, Stumberg Villas, Sugar Mill, Summa Court, Summa-Picardy, Summercrossing, Summer Lake, Summerwood, Sunnybrook, Tanglewood, Tara, Teakwood Village, The Addison, The Gates at Citiplace, The Hub, The Lakes at Aubin Wood, The Legacy, The Myrtles, The Villa, The Woods, Tigerbend, Tigerland, Tom Dr, Toulon, Town Center, Townhomes of Parkoaks, University Acres, University Club Plantation, University Gardens, University Hills, University Villas, Victoria Farms, Victoria Gardens, Videt Place, Vieux Carre, Vignes Lake, Villa Del Rey, Village Charmant, Village St. George, Walden, Webb Park, Wedgewood, Westdale, Westhaven, Westminster/Pine Park, White Oak Estates, White Oak Landing, White Oak Trace, Wickland Terrace, Willowbend Lake Apts, Willowbrook,, Winbourne, Winchester, Windermere, Windsong Dr, Windsor Place, Wisteria Lakes, Womack, Woodbrook and Royal Oaks, Woodchase, Woodgate, Woodlake, Woodland Collection, Woodland Ridge, Woodlawn Acres, Woodlawn Estates, Woodridge/Briarwood, Woods Edge, Woodstone, Worthington Lake Estates, Zeeland, Zion City, Zona College.